Does A Heel Spur Cause Pain?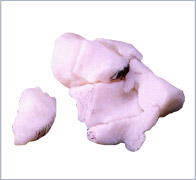 Overview
The heel bone is the largest bone in the foot and absorbs the most amount of shock and pressure. A heel spur develops as an abnormal growth of the heel bone. Calcium deposits form when the plantar fascia pulls away from the heel area, causing a bony protrusion, or heel spur to develop. The plantar fascia is a broad band of fibrous tissue located along the bottom surface of the foot that runs from the heel to the forefoot.
Heel
spurs can cause extreme pain in the rearfoot, especially while standing or walking.
Causes
Heel
spurs develop in some people that have a condition called plantar fasciitis, inflammation of the plantar fascia.
Heel
spurs form when the plantar fascia separates from the calcaneus. An abnormal bone growth, a hook-like spur, forms from calcium deposits that grow at the site of inflammation.
Heel
spurs are more common in middle-aged adults and people that have had plantar fasciitis for a long time. People with flat feet or high arches are vulnerable to heel spurs. Women who wear high-heeled shoes are more susceptible, as well.
Symptoms
Some symptoms at the beginning of this condition include pain and swelling, and discomfort when pushing off with the toes during walking. This movement of the foot stretches the fascia that is already irritated and inflamed. If this condition is not treated, pain will be noticed in the heel when a heel spur develops in response to the stress. This is a common condition among athletes and others who run and jump a significant amount.
Diagnosis
A thorough history and physical exam is always necessary for the proper diagnosis of heel spurs and other foot conditions. X rays of the heel area are helpful, as excess bone production will be visible.
Non Surgical Treatment
Conventional treatment for heel spurs typically includes rest, stretching exercises, icing and anti-inflammatory medications. Many people find it difficult to go through the day without some sort of routine activity or exercise, and this prolongs the heel spur and forces people to rely on anti-inflammatory medications for a longer period of time. This can be detrimental due to the many side effects of these medications, including gastrointestinal problems like leaky gut, bleeding and ulcer symptoms.
Surgical Treatment
Most studies indicate that 95% of those afflicted with heel spurs are able to relieve their heel pain with nonsurgical treatments. If you are one of the few people whose symptoms don?t improve with other treatments, your doctor may recommend plantar fascia release surgery. Plantar fascia release involves cutting part of the plantar fascia ligament in order to release the tension and relieve the inflammation of the ligament. Sometimes the bone spur is also removed, if there is a large spur (remember that the bone spur is rarely a cause of pain. Overall, the success rate of surgical release is 70 to 90 percent in patients with heel spurs. One should always be sure to understand all the risks associated with any surgery they are considering.
tag : Heel Spur,Calcaneal Spur,Inferior Calcaneal Spur,Posterior Spur
Trackbacks
Post a comment
Comments
Comment is pending approval.
Comment is pending blog author's approval.
2017-08-01 19:46 |
[ Edit ]